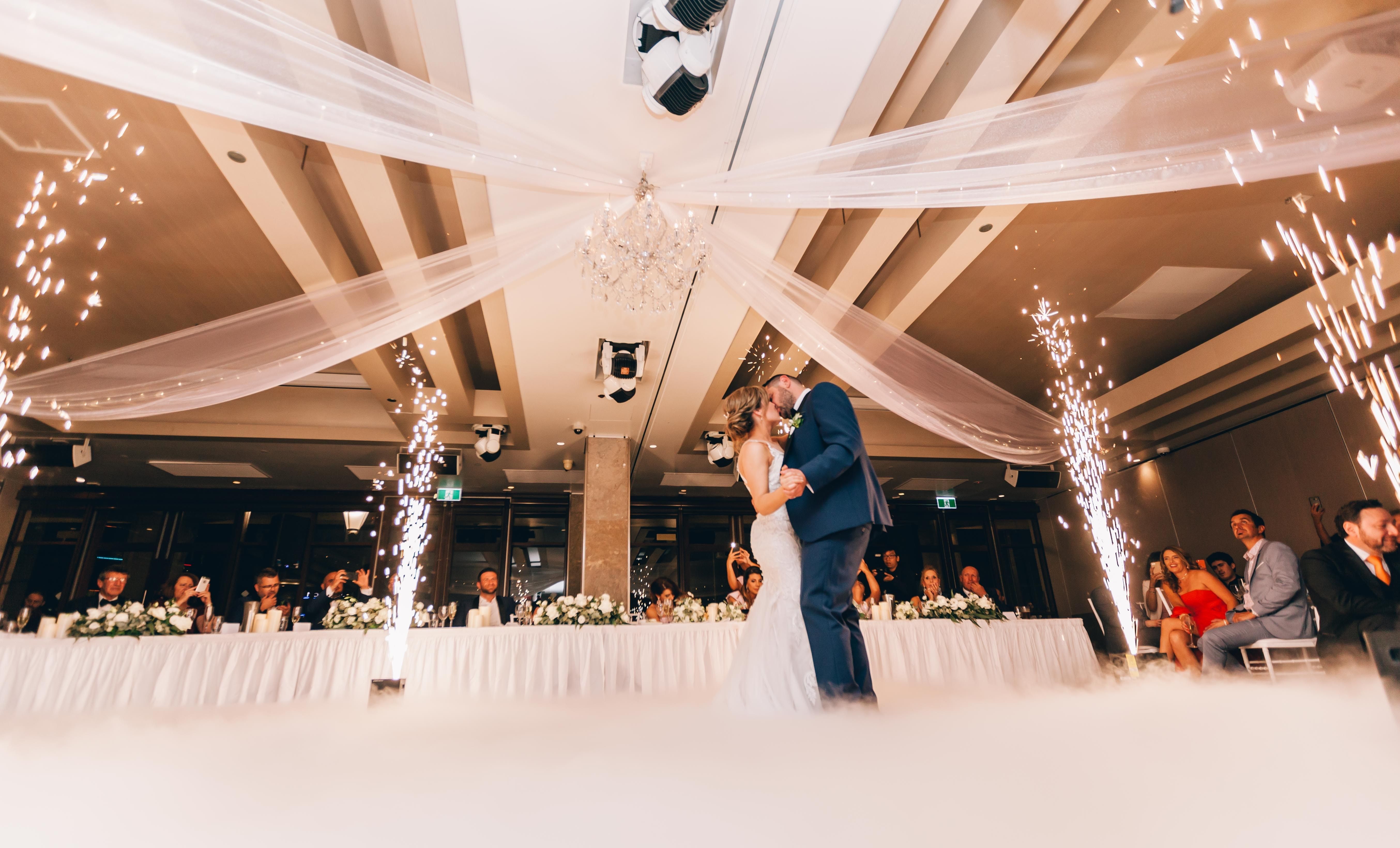 1. Is this your full-time business? Are weddings your primary focus? What clubs, lounges, and corporate clients have you performed for in addition to weddings? 
These are the three most pivotal questions you NEED to be asking someone charged with conducting one of the biggest days of your lives. 
Your DJ should be a well-rounded, full time professional entertainer who brings expertise and versatility to your event. 
You want to ensure that your DJ isn't a one-dimensional part-timer. 
Aim to find true performers with varied and extensive experience performing in front of different audiences. 
If there primary focus is on weddings, are they well versed in other types of events as well? 
2. How do you customize the music experience for each couple? Can you help with song lists and providing suggestions? 
An exceptional DJs main goal is to assist in creating a soundtrack for your wedding - based on YOUR style, taste, and vision for that day. 
Will your DJ accept your "must-play" and "do-not-play lists," no matter how short or long? 
Additionally, will they allocate time to work with you and your events planner(s) to ensure smooth timing for your event? 
All of the aforementioned is achieved when your entertainers are flexible and willing to listen. 
It's easy to come up with lists of songs to play—determining the placement of the music (e.g. cake-cutting and bouquet toss) and how it fits into unique themes is the real challenge. 
3. How do you get the crowd pumped? 
A great DJs understands how to read a crowd, build up the energy - and keep it there. 
There should never be a lull - great DJs have the ability to blend all sorts of genres to accommodate everyone and keep them on the dance floor. 
A truly great DJ will NEVER subscribe to cheesy gimmicks or over the top antics on the microphone - their music will do the talking for them. 
4. How do you handle song requests? 
There could be instances where the client directives are diametrically opposed to the guest requests. How a DJ strikes a balance to deliver on the couple's desires—while still satisfying the guests' requests—determines the skill and experience of the DJ. 
Some DJs (with the permission of the newlyweds) may tell partygoers that they need to stick to their playlist, but they'll do their best to fit in their song, while others will appoint a bridesmaid or relative to screen particular requests. 
5. Can I hear some examples of mixing and blending different tracks? 
When mixing is done correctly, you probably aren't even aware of it.  However, when this technique is performed incorrectly, you'll be able to discern it instantly. 
When there is no mixing or blending, there is awkward silence between songs - it's the same thing as your iPod. 
You want a DJ who is able to blend between songs seamlessly.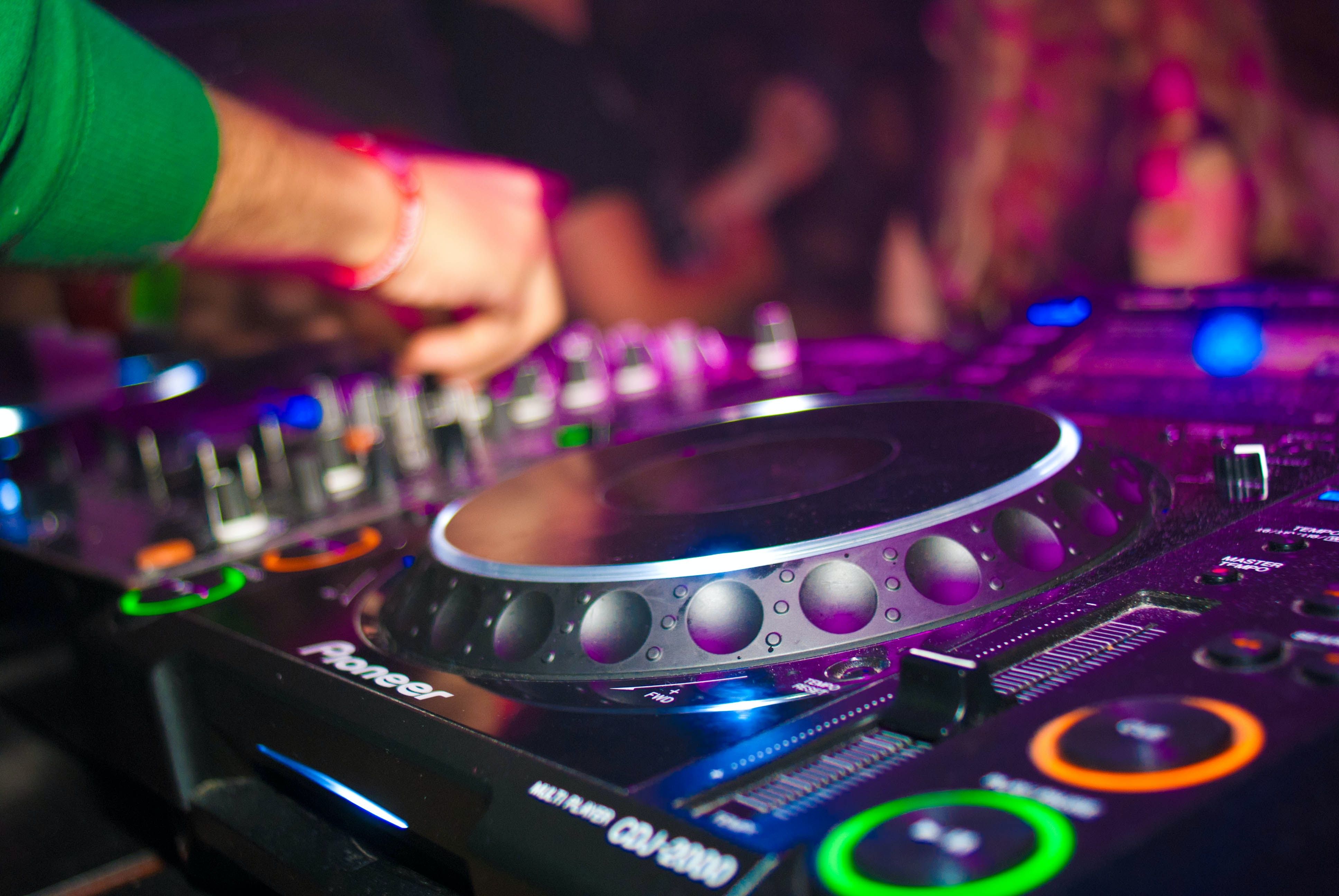 6. What sound equipment do you utilize? Do you have back-up equipment? 
DJ equipment is just as important as a musical instrument. Turntables allow the DJ to have hands-on control of the music and the ability to manipulate it instantly. A simple touch can change the sound, speed, and tone. 
Ask if your DJ knows all of the ins and outs of connecting a sound system. Do they allow their equipment to operate without overdriving it, which is when guests start to complain about it being too loud sometimes referred to as 'muffled' sound? 
At a wedding, you should hear every word, nice and crisp, at a moderate level; so guests who want to be able to talk at their tables can do so, while others are showing off their latest moves on the dance floor. 
Backup equipment is also essential: DJs should always have the equivalent of a "flat spare" on hand, whether it be a microphone, computer, mixer, etc. 
Don't forget to ask how soon before the reception they plan to arrive and how long it will take for them to set up. 
7. Have you played at our chosen wedding venue before? If not, can you make a site visit beforehand? 
The sound varies drastically depending on the room where your reception will be held. Don't underestimate the importance of a site visit. 
We recommend that brides ask prospective DJs if they can set up appointments to visit such locations - this allows us to become acquainted with new staff members, learn their rules for vendors, and plan correctly for providing the correct equipment for acoustics and lighting design. 
At the same time, DJs can then offer to provide these establishments with insurance certificates and updated company information. 
With these steps, they know your DJ means business. 
8. Do we have our choice of DJs to select from, or is one automatically assigned to us depending on date availability? What happens in case of an emergency? 
We believe choice is important: no two weddings are alike! You should have a choice of top DJs that fit your style and personality, and have the proper experience and skill for your wedding. 
We recommend investing in time with your prospective DJ so they can answer concerns in detail and make suggestions when called upon. 
In turn, they learn more about our experience and everything we bring to the table. 
Make sure they DJ you choose has a contingency plan should the worst-case scenario arise. 
9. What other services do you offer (e.g. lighting, HD video screens)? 
Intelligent lighting and video screens are amongst the most popular enhancements we see offered in 2022. 
We like to explain it as personalizing your day. 
Imagine watching memories roll by on the screens while you're sharing that first dance. Then, you can add a few photos to enhance the parent dances as well. 
Remember to get any details clearly outlined in your contract. 
Also, don't feel pressured into signing up for extra amenities if you don't need them. 
10. Why should I choose you as my wedding DJ? 
The last - and perhaps most pivotal - question. 
What makes YOUR DJ different?  What added value do they bring to the table? 
Remember you have a choice, so don't be afraid to make them sell you on why their services are the perfect fit for YOU.
The final word - VALUE:
This topic of price should arise only after ALL the questions above have been answered.  Price is irrelevant unless you know exactly what you are getting in exchange for the agreed upon fee.  Just as you would not expect to pay the same rate for a room at a 5 Star Hotel as you would a Super 8, the same is true of DJ services.  If the price seems too good to be true, it probably is.  Reputable professional DJ services average between $2000 to $5000, depending on what is included.  Typically, you are using less than 5% of your total budget towards the thing almost every former bride will tell you has the greatest bearing on the overall success of you event - the entertainment YOU choose.