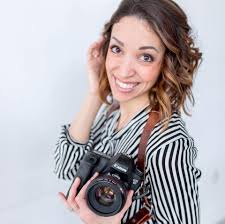 Christina Leskovar and her photography exude style and class.
When we first met Christina at the 2020 Grand Rapids Wedding Show, we knew we were going to be fast friends.  
Contemporary yet timeless, edgy yet vintage, dramatic yet subtle, Christina's photographic approach is the perfect compliment to "life on the A-List."
With a full service west Michigan studio based in Rockford - and available for shoots across the state - Christina specializes in luxury wedding, maternity, and newborn photography.
"My images radiate the soft & natural beauty of the subjects I capture. I strive to accentuate natural light in all of my images because there is nothing more beautiful! I believe in capturing elegant portraits that tell your life's story in a special and heart-felt way, beginning on your wedding day & throughout each special milestone as your beautiful family grows."
A photographer for 15 years - 7 of which she has owned and operated her own business - Christina self describes her images as timeless, bright, and joy-filled.
"I love creating uniquely beautiful portrait art. I look at each image I capture as a delicate, fine piece of artwork: something you can proudly display in your home and treasure forever!"
At the core of everything Christina does is love of family.  Christina and her husband Matt are proud parents to youngsters Luke and Ryan - who undoubtedly serve as inspiration for the images she captures. 
"The experience I offer comes "full circle"! I want you to leave with something beautiful & tangible in your hands. Heirlooms. This is what photography has always been about. It's about making history and keeping it alive in tangible form for us now & for the generations that will follow us!"
When not capturing amazing images, Christina enjoys spending time out in nature, iced chai tea lattes, trips up north, and quality time with friends.
She is currently accepting limited bookings for 2020 and 2021, so head over the her website at christinaleskovarphotography.com and see what amazing work she can do for YOU.
"Getting to connect with amazing people is a big part of why I enjoy being a photographer. I believe life is about relationships!"