a curated approach to weddings
You are not a cookie cutter couple.  We are not a cookie cutter DJ company. 
When it comes to awesome celebrations, one site does not fit all - which is why we tailor our services to be an ideal fit for you. 
Our collaborative, boutique style approach to planning YOUR wedding assure you get exactly what you want, without any unnecessary filler.
From the professional entertainer who best suites YOUR needs, to the wide array of awesome enhancements we offer - every event we perform at is a one of a kind experience, designed by YOU. 
To setup a chat regarding YOUR vision for YOUR big day and how we can assist YOU in making it awesome, call us toll free at 877.368.7280, email us or fill out our information request form. 
Thank you for your consideration. We hope to hear from you soon.
wedding host options
Choose the award winning party rocker who best fits your event.  We offer three starting price points based on each hosts demand & booking availability.
Liam Russo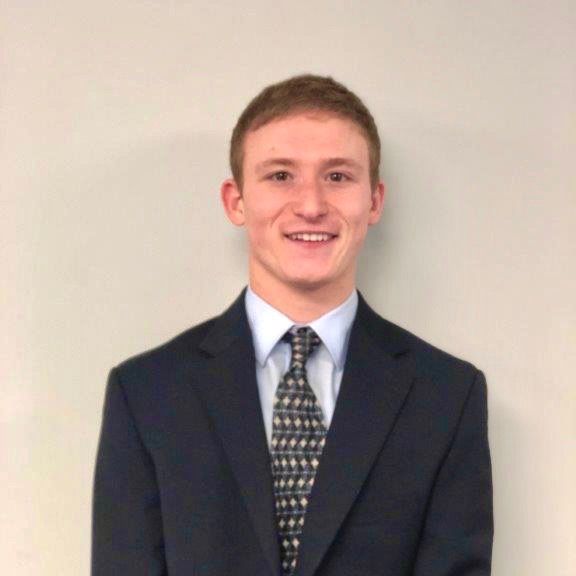 Liam Russo is a fresh and energetic DJ with a diverse background in nightlife and private events.  He has performed for crowds ranging from college campuses to Michigan's #1 tourist destination, Mackinac Island.  Recognized for smooth mixes that transcend eras and genres, Liam keeps the dance floor packed and energy peaked throughout his creative sets.  Liam is a recent graduate of Central Michigan University with a degree in event management and has helped coordinate and execute various wedding, social and corporate events.  With his background, knowledge, and energy supporting your event, you will undoubtedly experience "life on the A-List."
(Wedding presentations average $1500 to $2500 in this investment area)
Camar Jenkins
Originally from the Island/Nation of Jamaica, Camar is a creative, open format DJ with a distinct Caribbean flavor.  His unique, energetic performances seamlessly transition throughout different eras and genres of music.  His expansive experience and knowledge from playing at spaces such as bars, resorts and private venues allows him to be prepared for any and all crowds.  He has performed at a variety of events from International and Salsa Nights to Corporate events and Weddings.  In addition to DJing, Camar has served as A/V department supervisor at high end resorts in Jamaica and Mackinac Island.  No matter the venue or clientele, Camar never fails to execute your vision, and looks forward to taking your event to the next level! 
(Wedding presentations average $1500 - $2500 in this investment area)
DJ Brevin
Whether rocking classics, spinning the latest hits, or mashing two genres seamlessly, DJ Brevin knows what it takes to move a crowd. Impeccable track selection, smooth mixes, and crowd management are the essential ingredients that make any DJ Brevin event a truly memorable & unique experience.  A life long seasonal resident of Mackinac Island, Brevin swiftly established residencies at all the Islands hot spots and reception venues, where he continues to perform weekly, May - October.  Brevin was named "Best Party DJ" in Traverse Magazine's annual "Red Hot Best of Northern Michigan" competition.  He has had the privilege to perform at numerous functions ranging from after parties for celebrities such as Kid Rock & Pauly Shore, to private events for Tropic Beauty & Chicago Yacht Club, amongst others.  
(Wedding presentations average $2000 to $3500 in this investment area) 
DJ Rock City
Known as one of the most uniquely influential tastemakers in Chicago and snagging coveted awards like "#1 DJ in Chicago" and "Men of Style" by Chicago's most respected publications, DJ Rock City has made his way to the top by exuding excellence in everything he does. You can't deny an unmistakable passion for music, keen business smarts, a distinctive silhouette and a knack for always being the most interesting person in the room. DJ Rock City has taken his craft and built an empire, not only turning tables for Chicago's A-List at the hottest clubs – The Underground, Sub 51, Paris Club – but also spinning at high profile social events, hipster house parties and overseas for frequent bookings in Asia, India, Mexico and London. When Hollywood comes to Chicago, there's no doubt DJ Rock City is in a nearby booth.  
(Wedding presentations average $3500 to $5000 in this investment area)